The planet Venus, the Ring Nebula, the Andromeda Galaxy (and companion galaxy M32) and the Hercules Globular Cluster were all worth the crisp autumn air. Much thanks to that air there was relatively good visibility for the Kansas City metro area. As such, it was time to break out the 6" refractor once again and give my T-Ring to Nikon camera adapter a whirl.
You can see the fruits of that labor here:
http://www.collegeastronomy.com/gallery/venus-m57-m31-m32-m13/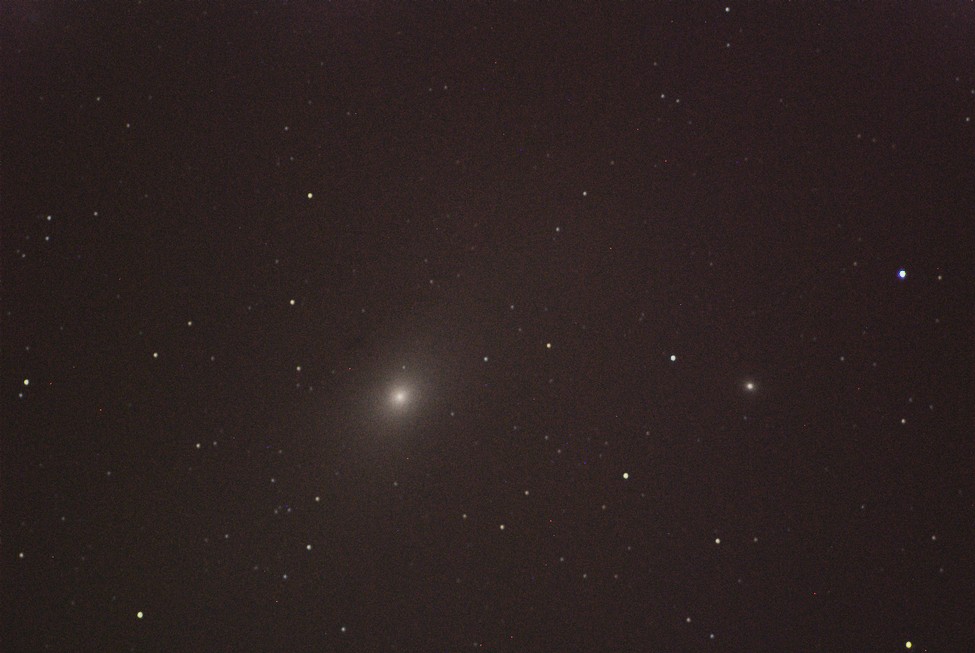 In summary, the evening went well even though it was quite chilly. After getting things up and going I started out by snagging a few, less than impressive, shots of Venus. Then as it darkened up a bit I set my eyes on getting some better shots of what I could easily find around the night sky. Especially for my first photography session ever using a DSLR. I started with M57 the Ring Nebula which was a great site when it popped into view after a simple 4 second exposure! Once I'd finished here I thought I'd try for something a little more elusive but still a sure thing if I could star hop to it. Sure enough I was able to get M31 the Andromeda Galaxy as well as one of its companion galaxies (M32) in the frame. I managed to capture several really good shots with most of them (before processing in some cases) showing the dust lines of the galaxy's spiral arms. I did not expect to see this detail. After these I headed for one last, easy to snag, object, M13 the Hercules Globular Cluster which my mount failed to properly find earlier in the night. Once I star hopped to it I was able to snag some really great shots of it before calling it a night and comping back here to process and post the results. Hopefully you guys can enjoy the images as much as I enjoyed taking them!